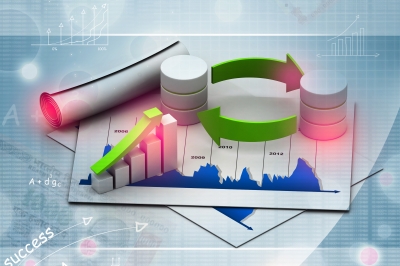 What could you do with 1-5% more revenue?
What if your EBITDA was 1-5% higher?
Machine Learning and Statistical Analysis are the back bone of Data Science. We 100% believe that applying those tools and techniques can make you more profitable and de-risk your bottom line. We're a boutique organization and are looking for ways to grow our brand.
For the right organization, we have the deal of the century....
We want to find ways to make your business more profitable. You don't pay any consulting fees up front. Let's split the net economic upside that our analysts identify.
If you turn more than $10m in annual sales, we'd like to talk to you. We'd like to partner with you to conduct analysis of your data using our Data Science and proprietary analysis techniques and experimental tool sets to make you a bundle of new revenue or cost savings.
We've done it before, and we know we can do it again.
The skinny:
Let us have access to your data.
We'll go to work (a value of $30,000-$75,000 USD) to identify new revenue opportunities, one-time and on-going improvements to your P or B/S -- your GROSS economic upside.
Investments to implement changes in your people, process or technology would likely be needed in order to capture that opportunity.

That would be a new "transformation investment" you will have to make down the road.

We'll collaborate with you and your team to determine the estimated investment cost range to implementation changes to realize those savings.

Your NET economic upside = GROSS economic upside LESS the "transformation investment" figure.
We will take a 1/3rd share of that NET economic upside as our fees.
To Qualify, the partnering organization should :
Be a for profit business/enterprise with $10.0m or more in annual revenues.
Have transactional data pertaining to recurring customer purchase transactions a minimum of $2,500,000 of detailed sales data covering a time frame of at least 12 months.
From a revenue optimization perspective, sales data profiles with higher frequency of transactions per customer are more ideal cases.
Be willing to provide a copy of those data sources under NDA for AnyKey to work with.
Be willing to provide a named resource or two from our team read-only access to your line of business systems through API, SDK or direct-database means.
Agree to permit the majority of the analysis on our systems so that we can leverage our tools and internal team sharing.
Have it's main operations in Canada or the USA.
Have the direct authority to sign an agreement on behalf of your organization, or are willing to champion the process forward.
Agree to pay profit sharing at the end of our engagement, regardless if you implement the changes necessary to realize that newly identified upside potential (since we don't run your business, we don't have control of the next steps).
Agree to participate in a detailed follow-up questionnaire on your experience and results of the partnership as a reference, and possibly even video recording of one of your team members either at our site or yours (to be decided on mutual agreement).
We will keep this offer open until we either have sufficient entries, or if we see a lack of interest after a period of time.
If you think you qualify for this limited opportunity, get in touch by filling in the following form, and our CEO will review your inquiry and personally respond.
Filling in this form means you are expressing some interest only. This is not a commitment, as both parties need a clear win-win to make it a successful partnership.
---