Efficiency is doing things right; effectiveness is doing the right things. - Peter Drucker
Making your Business Strategies a Possibility
Effectiveness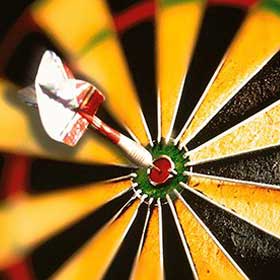 Do your processes produce the desired results and meet your customer's and client's needs?
Effectiveness focuses on the needs of the customer and ensures an outcome that they want.
Each step in the process should be delivering incremental value to your customers.
Efficiency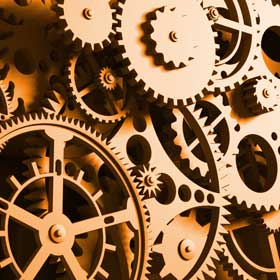 Do your processes minimize the use of resources and eliminate red-tape and bureaucracy?
Efficiency focuses on helping individual employees understand their responsibility for the overall process.
Every staff member that knows their role and the roles of others is more efficient in their execution and can deliver insights into new innovations.
Adaptability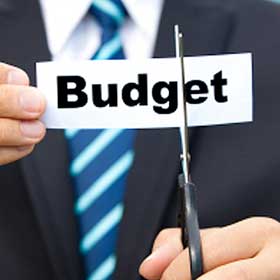 Are your processes flexible to accommodate changing needs and expectations?
Adaptability comes from a robust process that can sustain throughout iterations of change as the focus of the enterprise changes.
The universal constant is that things change. Are you ready?
---
Automation
What is it?
Convert manual processes to automated processes.
Why Automate?
Be more efficient (reduce input costs)
Be more effective (increase outputs)
How?
Conduct a process analysis
Rationalize current process(es)
Implement changes
Evaluate new results
Modernization
What is it?
Doing same thing but with newer tools.
Why Modernize?
Be more efficient (stay compatible with other tools)
Be more effective (reduce data security risks)
How?
Assessment
Scoping and planning with P.O.C. & pilot(s)
Implementation
Evaluation of performance
Transformation
What is it?
Do something different with tools & process.
Why Transform?
Be more adaptable (lead competitive advantages)
Be more adaptable (respond to competition)
Be more effective (reduce compliance risks & cost)
How?
Strategic planning
Solutioning & Objectives
Roll-out
Evaluation of outcomes
The Benefits of Improvement
Every for-profit business wants to improve the bottom line. But, think of that last. The bottom line is only a resultant measure of how effectively you're driving value to your customers from the start to the end of their journey with you.
AnyKey has been in business now for 19 years, and we're continuing to improve on our ability to deliver value in all that we do. These are the benefits of business process improvement that we have seen and you can expect too:
Eliminate duplication and bureaucracy.
Understand what each process costs your business in time and money.
Form clear process boundaries among staff, departments and business units.
Reduce human errors through effective internal controls.
Trial and prove process change before roll-out before making costly or embarrassing missteps.
Implement process change with confidence.
Self Assessment
Consider some of these questions to gather a self-examination of your current business process maturity.
Do your customers, clients or suppliers complain about your processes?
Do some of your departments produce a large number of errors?
Do you have challenges with hand offs from department to department?
Do you wish to improve your department's efficiency?
Did you take on a new job and need to understand how the department works?
Do you see a lot of duplication of data and/or tasks in multiple departments?
If your sense is that there are some room for improvement but would like to explore strategies to elevate your department, be sure to reach out today for a free consultation.